Longstocking and the long view
VERA GANCHEVA, Associate Professor in Sofia University's German and Scandinavian Studies department, spoke to LUCY COOPER.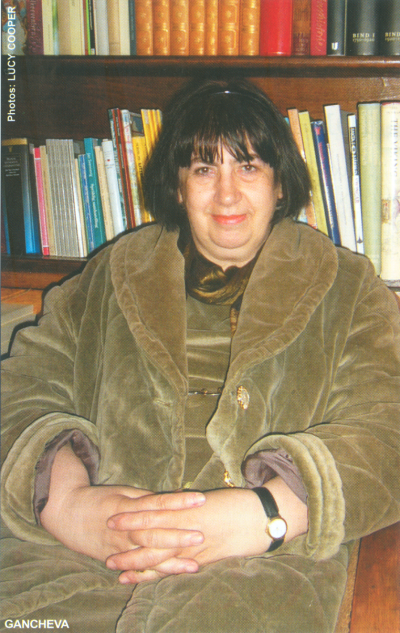 THE department of German and Scandinavian Studies was established at Sofia University in 1992.
Places in the department have a reputation for being highly sought after, with fierce competition among students. Professor Gancheva explains that, "to become a student at the university, one must pass an exam. The students in Scandinavian studies usually get the best marks. So we get the 'cream', which means that the best young people are interested in studying Scandinavian languages and culture taking the opportunities which the Scandinavian countries, and especially Sweden, pro­vide in the field of education."
So, what is it that captures the attention of some Bulgaria's brightest students? It appears the attractions are manifold, the first being a "tra­ditional romantic view" held by Bulgarians.
"It's a traditional attitude that we have towards the Scandinavians. We romanticize them in a way because we are a southern people and usually southern people are attracted by the north. Many writers in Bulgaria - many artists - have described Scandinavia, not directly as a paradise, but as very pure; beautiful."
Then there are the more practical reasons.
"On the other side Scandinavians have high achievements in the fields of industry, not only culture," says Gancheva. She praises the "good quality of their products," and Scandinavia's "many achievements", as well as its nature, ecology, people and charm.
"And of course in Bulgaria we translate many books from abroad and the Scandinavian authors have been translated for many years. The newest authors are well-known." She also mentions the important role of the internet for young people in keeping up to date with other cultures, creating a generation who are very well informed. "The fact that in these very competitive sur­roundings they choose namely Scandinavia, proves that it is really a very highly attractive region."
The lucky ones who make it onto the course leave well equipped for a variety of jobs. Some become journalists for newspapers and magazines, others work for embassies or translate, while some go to Scandinavian countries to con­tinue their studies, strengthen­ing the links between Bulgaria and Scandinavia. Students from the department also take part in the local community, teaching Swedish, the core language of the department, to teenagers at a school in Sofia.
Gancheva is an advocate of the Swedish belief of investing in education.
"Sweden gives a lot of money for culture and education because it is really the best investment." The department has a permanent lecturer in Swedish sent by the Swedish Institute, which she describes a "perfectly functioning organisation." The Swedish Institute is also responsible for organising exchange programmes for students, and individuals outside the university.
"The connections between Bulgaria and Sweden tradition­ally are very strong," she says and she believes that the opportunities provided by these exchanges
Страници